Ham Radio for Maritimers by Maritimers

Last Updated: September 3rd, 2022
Greenwood ARC Flea Market

The GARC Flea Market will be held on Saturday, October 15, 2022, from 10:00 AM-1:00 PM at the Greenwood Community Centre 110 Church St., Greenwood NS.
Admission will remain at $5 and the table cost to sellers is FREE. There will be a $100 Visa Card door prize, various other door prizes, and a 50/50 draw.
This annual event has become a social gathering to connect with old HAMS and meet new ones; while you're looking for your hidden treasures.
To book tables please contact: Carol VE1ICY - [email protected]
Changes to the RAC Field Organization

Sections
As previously reported, on May 25 the Board of Directors of Radio Amateurs of Canada approved changes to the "RAC Field Organization" which will take effect on January 1, 2023. This will be most noticeable during Field Day.
Beginning in 2023 the Maritime Section (MAR) will be deleted from contest to be replaced by Nova Scotia (NS) and New Brunswick (NB).

Here are the new Canadian sections beginning in 2023
The end result will be 14 Sections:
• Alberta (AB)
• British Columbia (BC)
• Manitoba (MB)
• New Brunswick (NB)
• Newfoundland and Labrador (NL)
• Nova Scotia (NS)
• Ontario North (ONN)
• Ontario South (ONS)
• Golden Horseshoe (GH)
• Ontario East (ONE)
• Prince Edward Island (PE)
• Quebec (QC)
• Saskatchewan (SK)
• Territories (TER)
Atlantic Provinces Support Team Amateur Radio

It became apparent to a group in Alberta that many who have become licensed have yet
to get on the air. One of the reasons for this is the lack of readily available support. To
address this problem the Southern Alberta Support Team for Amateur Radio (SASTAR)
was formed to offer help by online messaging, one on one interaction and Zoom
sessions.
In the recent issue of TCA SASTAR expressed their hope similar support groups might
be formed in other areas of the country.
In discussions with Jerry (VE6TL) an offer has been made to assist in "cloning" their
system to serve the Atlantic provinces. RAC is prepared to support this initiative.
The SASTAR web site (https://sastar.ve6hams.ca) conveys regional information and
directs viewers to a group where the interactions take place. Creating the group is
relatively simple so the initial requirement is to create the APSTAR web site.
If anyone has web programming skills and would be willing to assist in this endeavor
please contact George - (VY2GF) – [email protected]
Amateur Radio Survey

Open to all Canadian amateurs

For immediate release | August 5, 2022 to September 30, 2022
RAC President Phil A McBride, VA3QR
RAC President Phil A McBride, VA3QR
Phil A. McBride, VA3QR/VA3KPJ
RAC President and Chair
Radio Amateurs of Canada (RAC), the national association for Amateur Radio in Canada, is once again conducting an online survey to enable us to better serve Canadian Amateurs.
RAC is a volunteer-based organization and we rely on the feedback from members and non-members to help us stay informed and up to date on Amateur Radio matters of interest to them.
From time to time, we will be conducting various surveys to help us to achieve these objectives. The current survey was prepared by our Regulatory Affairs Officer Dave Goodwin, VE3KG, to solicit the opinions of Canadian Radio Amateurs on the policy concerning Amateur Radio call signs in Canada:
RIC-9 ­– Call Sign Policy and Special Event Prefixes
The current policy has been in place for almost 20 years and we would like your input to develop proposals for change to present to our regulator – Innovation Science and Economic Development Canada – for their consideration.
Eligibility: The survey is anonymous and is open to anyone holding a Canadian Certificate and call sign.
The survey is comprehensive and it covers such questions as:
should Canadian Amateurs be required to change their call signs when they move to another region of Canada?
should Canadian Amateurs be required to reconfirm their call signs every few years?
should call signs with one suffix letter be issued as permanent personal call signs?
should call signs with prefixes other than the traditional VA, VE, VO and VY prefixes be issued as permanent personal call signs?
Other topics include:
rules on two-letter suffixed call signs
rules on the handling of the call signs of deceased Amateurs
special prefix authorizations
special event call sign authorizations
The survey will run from August 5 to September 30. It will take approximately 10 to 15 minutes to complete and is available at the following link.
Thank you for participating!
Phil A. McBride, VA3QR/VA3KPJ
RAC President and Chair
Survey: https://forms.office.com/r/rk2wYGm6jf
Note: if you have any problems or questions please contact: [email protected]
VY2RU with information for amateurs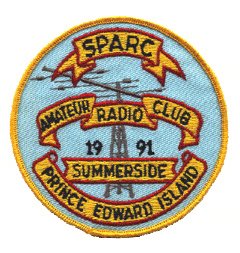 Ken McCormick VY2RU post daily information to amateur radio operators on the Summerside ARC website.
Here is the link to the website and Kenny's information. CLICK HERE

New Canadian Amateur Radio Frequencies

RBR-4 Update: July 2022
For immediate release:
On July 28, 2022, Innovation Science and Economic Development Canada (ISED) released an update to a very important document for Canadian Radio Amateurs: "RBR-4 – Standards for the Operation of Radio Stations in the Amateur Radio Service".
The document specifies what frequencies we may operate on and with what bandwidths.
There are two major new additions to our spectrum:
472 to 479 kHz, also known as 630 metres: on this new band, we are allowed to run a maximum of five watts EIRP, using emissions with a maximum bandwidth of 1 kHz.
5351.5 to 5366.5 kHz in the 60 metre band: this is a new worldwide allocation. Canadian Amateurs are allowed to run a maximum of 100 watts ERP, using emissions with a maximum bandwidth of 2.8 kHz.
The new 60 metre band is in addition to our existing fixed-frequency allocations at 5332, 5348, 5373 and 5405 kHz. The new 15 kHz-wide allocation overlaps our existing authority to use 5358.5 kHz. Canadian Amateurs are unique in having authority to use 100 watts ERP on the four spot frequencies and on the new 15 kHz worldwide segment. Amateurs in most countries are limited to 25 watts or less and may operate only in the new 15 kHz-wide segment.
Please note that Amateur Radio is a Secondary radio service on these bands. Amateurs may not cause harmful interference to Primary users and we may not claim protection from interference by Primary users.
There are other small changes in RBR-4 that bring Canadian Amateur Radio regulations in line with changes agreed at several previous World Radio Conferences (WRCs) of the International Telecommunications Union (ITU).
Radio Amateurs of Canada would like to thank former Regulatory Officer Richard Ferch, VE3KI, for his dedicated work over several years to bring these changes forward.
You can find the English version here:
https://www.ic.gc.ca/eic/site/smt-gst.nsf/eng/sf10650.html
You can find the French version (IPR-4) here:
https://www.ic.gc.ca/eic/site/smt-gst.nsf/fra/sf10650.html
If you have any questions, please contact RAC Regulatory Affairs Officer Dave Goodwin, VE3KG, at [email protected]
Dave Goodwin, VE3KG
Regulatory Affairs Officer
Radio Amateurs of Canada
QRPer is a personal website administered by Tom Witherspoon – K4SWL. He created the site in order to have a fun, dynamic space to connect some of his favorite external QRP web sites. There are a lot of QRP websites on the internet–some with amazing content–and he especially like those sites that give first-hand accounts of QRPers, in the field or at home, using their QRP equipment. CLICK HERE for more.

In the latest edition of QRPer John Leonardelli VE3IPS reviews his trip to Nova Scotia to get his lobster fix. As he always does, he prep his radio with local repeaters, look up local radio clubs, museums and check the POTA and SOTA map for locations to operate from. He also attended the Halifax Flea market on June 4th. Click Here for the complete story.

SMART22
On a cold rain/snow mix Saturday morning Apr.30th, 2022 the WestCumb ARC hosted the 5th annual Symposium for Maritime Amateur Radio Technicians at the Dr. Carson & Marion Murray Community Centre in Springhill NS.
After two years of cancellations due to COVID the event was nearly postponed again due to a rise in COVID cases but with the organizing committee making masks mandatory, it was decided to go ahead. There were only a few cancellations due to masking but many amateurs emailed me personally and thanked us at the event for mandating masks.
The event was set at a maximum 150 registered members and sold out in less than two weeks. Flea market tables also sold out quickly.
We had the most displays ever at SMART with tables representing Maritime Contest Club, Radio Amateurs of Canada, Maritime Lady Amateurs, Old Timers Club, Roger Stein VA1RST from Halifax running the VE1-VE0 QSL Bureau and Douglas Silliker VY2DS from Summerside running the VE9/VY2 QSL Bureau. We were also expecting the Nova Scotia Amateur Radio Association (NSARA) but they had to cancel at the last moment due to a illness.
Everyone was treated to free coffee and tea when first arriving and everyone received a free barbecue lunch which included hamburgers, hot dogs, water and a soft drink.
There were eight classes during the day and also a presentation in the afternoon from Nova Scotia Public Safety Field Communications..

This was a real team effort to hold the event this year, losing seven regular volunteers but several new members stepped up.

The list is long of whom to thank so here goes. If I miss anyone my apologizes.

The Municipality of Cumberland for the donation of the Community center for the event. Eileen Davage Marketing Officer at the Dr. Carson & Marion Murray Community Center who worked with us very closely to prepare the building for our use. Ron Maine and Mandy Hunter from Maintenance who were instrumental in helping us with any problems throughout the day.
The mayor of Cumberland County Murray Scott for the opening remarks in the morning.
Mike Johnson VE1MWJ who was the MC for the day and also worked tirelessly at obtaining funding for the event, buying of food and collecting the barbecues.
Mike Masters VE1ZB for helping Mike VE1MWJ with food items.
George Dewar VY2GF who looked after finding the presenters for SMART22.
Dana Rushton VE1VOX for getting the licenses for the raffle and 50/50 draws.
Kevin Burke VE1KEV for looking after the setup of the flea market / display tables and also working the barbecue.
Robert Mannette VE1RMJ for the setting up of computers in each class and working the barbecues.
Robert's girlfriend Amber who helped look after the raffle ticket table and helped give out the food during the lunch hour.
Ron Bickle VE1BIC for the setting up of sound systems and computers in each room, video recordings and taking all the official photos for SMART.

Coming Soon.



Tom Hughes VE1TWH for video recording the classes and setting up a YouTube channel dedicated to SMART.

Coming soon



Jim Hannon VE1AFH for manning the canteen throughout the day for tea & coffee.
Mike Embree VE1MY who was looking after call-ins via ham radio throughout the morning on VE1WRC. Later in the day Mike also looked after the Old Timer's Table, WestCumb ARC table and helped out on the 50/50 table.
Ron Blue VE1BBB who worked the 50/50 table.
Terry & Sue Duncan VE1AS / VA1SIS who looked after the Raffle tickets.
Frank Marks VE1FSM who as a new member to the WestCumb ARC looked after selling of items that had come our way lately from the wife of a former amateur radio operator.
Joe Clememts VY2JC/VE1JCC and his wife Tracy who looked after receiving the funds and passing out the name tags as amateurs entered the building in the morning. Joe and Tracy also helped give out the food during lunch hour. Tracy also drew all the tickets for the draws at the end of the day.
Jean-Pierre Ouellette VE9ADV from the Moncton ARC who helped out with the barbecues.
John Langille VE1CWJ who during lunch hour held a class outdoors in the snow/rain mix and showed his skills of making several satellite contacts on a pass including Greenland, Ireland, Scotland, England, Germany, France, and Spain.
John Scott VE1JS was also there again this year looking after award verification and LOTW confirmation.
We would like to thank the presenters whom without them there would be no classes.
Craig Seaboyer, VE1DSS, Al Penny VO1NO, Neil Hughes VE1YZ, Chris Pye VA1PYE, Jean-Paul LeBlanc VE9BK, Bill McMaster VY2WM, Fred Archibald VE1FA and Bill Karle VE1YY.
Thanks also go out to all the sponsors for the event including Scott Davis N3FJP for his annual donation of his amateur radio software package, Radioworld for their regular contributions of gift cards, Mike Embree VE1MY for his donation of an antenna, Craig Seaboyer VE1DSS and the Antigonish ARC for their donation of a Raspberry Pi kit, Moncton & Area ARC, Greenwood ARC, Kings County ARC, Loyalist City ARC and the Truro ARC for their donation of several gas cards, ICOM Canada and Yeasu USA for their ball caps and Nova Scotia Public Safety Field Communications for their donations.
The main event this year was the arrival of Nova Scotia Public Safety Field Communications who attending this year with two of their new communication vehicles. The team of Scott Hawkes VE1SLH, Al Cyples VE1CYP / VE1TMR and Mark Turner VA1TMR spent the day showing off the vehicles and answering any questions brought up by amateurs. At 2pm in the afternoon Scott gave a presentation to everyone in the arena and it was very well received.

Winners of the Grand Prizes were Lorne Anderson VE1BXK who won the 50/50. The other half of the 50/50 was donated this year to the Canadian Red Cross Ukraine Fund.
The three other Grand Prizes donated by the WestCumb ARC included a Diamond Vertical Duel Band Antenna won by Ken Holmes VE1UF, Yaesu FT-70DR portable Fusion radio won by Mike Caissie VE9MTV and Michael Harvey VE1MBH walked away with the Yaesu FTM-300D Mobile Fusion Radio.
Finally we would like to thank all the 127 amateurs who braved the weather, the price of fuel and still dealing with COVID to take in the event this year. Not one person complained about wearing masks.

Without all of you this event would not have happened.
Hope to see many of you again next year at SMART23.
Jim Langille VE1JBL
There you go! We are up and running!!
Updated: February 15th, 2022
After a bit of work we are up and running at Cape Breton Amateur Radio Club!

We are really looking forward to spreading the fantastic hobby of Amateur Radio on Cape Breton Island!!
Please feel free to contact us at [email protected]
Ron MacKay VE1AIC has updated information on his website dealing with a common problem with Wires-X. CLICK HERE

Ron's site has a wealth of information about amateur radio here in the Maritimes including repeaters, APRS , Digital modes including D-star, DMR, Fusion, Hot Spots and Packet.

A new link has been added to the website with the addition of the Maritime Contest Club.
If you would like to join the Maritime Contest Club, simply send a request to: [email protected]. Anyone with a valid Amateur license in the Maritimes and Newfoundland Labrador is welcome.
World Radio History Magazines

Here is the site I go to get books. Scroll down the page and on the left is a list of books from A's up. I have a lot of them downloaded and in a file on a thumb drive. When you click on a Mag like popular electronics it has them listed by year and month some copies they don't have
https://worldradiohistory.com/index.htm
Ivan (Tiny ) VE9TIC
Contribution to Amateur Radio in Canada
Hamshack.ca is my contribution to the amateur radio hobby, by providing an easy-to-use site for all licenced amateur radio operators to buy, sell and swap surplus ham radio gear. Hamshack has been developed to modern web development standards and incorporates an intuitive design to make it easy to add your ham radio listings to the site. In addition, Hamshack utilizes powerful filtering and search tools making it easy for users to quickly locate items listed on the site. Potential buyers can filter listings by ham radio category and item location. As well, Hamshack features a powerful Search function which dynamically displays items matching the search criteria entered.

Don VE7DXE

Al Penney, VO1NO, elected as the new RAC Director for the Atlantic Region
Alphonse (Al) Penney, VO1NO, was born and raised in Corner Brook, Newfoundland. A Remco crystal radio kit Christmas gift, and the acquisition of a Halicrafters S-38D shortwave receiver as a boy sparked a lifelong fascination with the "magic of radio". Al was licensed in early 1977 after taking an evening course sponsored by the local Department of Communications (DOC) Radio Inspector.

Al has served on the Executives of many clubs throughout Canada and the USA, including Vice-President of the West Island ARC in Montreal, and President of the VE2CMR ARC, Halifax ARC, West Carleton ARC in Ottawa, and the Pike's Peak Radio Amateur Association in Colorado Springs while serving at NORAD Headquarters.
More recently he co-founded the Annapolis Valley Amateur Radio Club in Nova Scotia, a "virtual" club that appeals to those who do not like to take part in more traditional clubs.

Al has been involved with teaching prospective Amateurs since the early 1990s. He is one of the primary instructors for the Halifax ARC for their Basic and Advanced courses, and organized and taught the RAC Online Basic Course in response to the global pandemic. The two online courses completed to date have seen more than 300 students across Canada graduate, with another course starting in the New Year.
Al has been the RAC Band Planning Coordinator since 2013, and spearheaded the effort to update the Canadian HF band plans and have them published in a graphic format. He is currently coordinating the update of the VHF/UHF band plans. He lives in Aylesford, Nova Scotia on 10 acres he would like to turn into an antenna farm.
Al takes over from Dave Goodwin, VE9CB, who also just completed his second consecutive term and he previously served as Director from 2004 to 2006 and as RAC President in 2008. Dave will be continuing to teach RAC's Advanced Courses and he is also going to be assisting with RAC's communication efforts.
I was purging some of my saved websites and came across this one, maybe some of you may be interested in looking at the old magazines. 73 Magazine (also known as 73 Amateur Radio Today) was a United States-based amateur radio magazine that was published from 1960 to 2003. It was known for its strong emphasis on technical articles and for the lengthy editorials in each issue by its founder and publisher, Wayne Green. The magazine title, 73, means "best regards" in amateur radio lingo.
https://archive.org/details/73-magazine
73 - Ken VY2RU
/